About Us
Our team provides assessment, therapy, consultation, and professional development courses.
Shannon Hennig (She/her), Director and Senior Speech-Language Therapist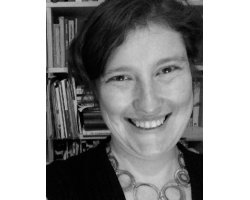 Shannon Hennig founded Inclusive Communication to provide options for families and organisations who are keen to put things in place now to ensure that everyone can develop their communication and language skills.
Shannon has been working with children with communication challenges since the mid 90s. Her clinical interests include how to best support people with developmental delays, intellectual impairments, motor disorders, and autism in their journey towards being confident and independent communicators. She also is known for her work with gifted students and students with hard to spot language disorders.
Shannon specialises in two areas of the SLT scope of practice:
Neurodiversity - including Autism and ADHD
Augmentative and Alternative Communication (AAC) and assistive technology. She completed her PhD investigating expressive voices for communication devices in 2013.
Shannon holds both her ASHA certificate of clinical competence (CCC-SLP) and is a registered member of the New Zealand Speech-language Therapists' Association (NZSTA). She is currently chair of the Assistive Technology Alliance of New Zealand board (ATANZ) and has served on the NZSTA board.
Rowan Woodfield (she/they), Speech-language Therapist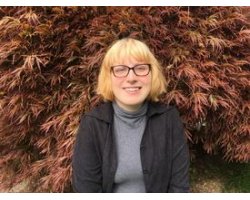 Rowan joined the team in January 2022 after doing her final placement with us during her Masters of Speech and Language Pathology.
She was born in Japan and grew up there and in Dunedin, New Zealand. She did her Bachelors' degree in Linguistics and German at the University of Otago, including spending an exchange year studying in Germany and Canada. She did her Masters of Speech and Language Pathology at the University of Canterbury.
Rowan's practice is based upon observing how her clients communicate and facilitating genuine expression for each client, working collaboratively with other professionals, whānau, and, most importantly, the client to create the best outcome for them. Throughout this process a priority for her is to show those she is serving that their ideas matter.
Rowan particularly enjoys working with children and young adults and has a special interest in literacy and neurodiversity.
Emma Cooke - Speech-language Therapist
Emma graduated with a Masters of Speech language Therapy Practice from the University of Auckland in 2014. She has significant experience supporting children with a wide range of communication difficulties, including working closely with their whanau and teachers. She was part of the nationwide team delivering the Oral Language and Literacy Initiative (OLLi) - a role that involved working with Early Childhood teachers to help them prioritise oral language and literacy in their programmes. Emma enjoys purposefully engaging with each client to establish a constructive connection and help them reach their communication potential. She believes strongly in including whānau and support networks in the process.
Before finding speech language therapy, Emma studied French and linguistics and spent time living in France and Belgium.
She works on Monday and Thursdays
Rebecca Shadbolt - Speech-language Therapist
Bex hails from Christchurch originally, and holds a Master of Speech and Language Pathology from the University of Canterbury. Her undergraduate degree was Bachelor of Arts in International Relations and Political Science from Victoria University, Wellington.
She has extensive experience supporting children, adults and their whānau in the education, health, and private practice settings. Bex has also worked with children and adults with complex traumatic brain injuries in their community settings. Outside of her work with Inclusive Communication, she also currently works as a Communication Assistant in the justice system, to support those with communication difficulties to understand and participate in their legal proceedings.
Bex is particularly interested in neurorehabilitation, speech sound disorders, and fluency (stuttering/stammering). When she's not wearing her SLT hat, you'll find her hiking around the region with her husband and their trusty dog, or performing in a local musical theatre production. She currently works Mondays through Thursdays.
Past members of our team
Bernice Lopez - Speech-language Therapist
Bernice has over 10 years of experience working overseas and is moving to New Zealand to be closer to family in early 2022. Her area of expertise is autism and early childhood language. Before moving to Aotearoa, she used to run a private clinic with her sister who is an occupational therapist.
Danielle Sisam, Speech-language Therapist
In 2020, Danielle joined Inclusive Communication - but has since moved to Tauranga where she has started her own private practice: Unfolding Communication. She is also available to do telepractice work for our clients here in Wellington and specialises in peadiatric language work and also is skilled at supporting adults with intellectual disabilities and/or communication challenges.
Rachel Beaumont - Communication assistant & mentor
We are thrilled that Rachel is returning to school to train as a speech-language therapist, but we miss her work on our team as a communication assistant and mentor.