About Us
Our team now has four dedicated speech-language therapists providing assessment, therapy, consultation, and professional development courses - plus a communication assistant / mentor!
Shannon Hennig, Director and Senior Speech-Language Therapist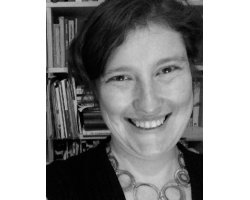 Shannon Hennig founded Inclusive Communication to provide options for families and organisations who are keen to put things in place now to ensure that everyone can develop their communication and language skills.
Shannon has been working with children with communication challenges since the mid 90s. Her clinical interests include how to best support people with developmental delays, intellectual impairments, motor disorders, and autism in their journey towards being confident and independent communicators. She also is known for her work with gifted students and students with hard to spot language disorders.
Shannon specialises in two areas of the SLT scope of practice:
Neurodiversity - including Autism and ADHD
Augmentative and Alternative Communication (AAC) and assistive technology. She completed her PhD investigating expressive voices for communication devices in 2013.
Shannon holds both her ASHA certificate of clinical competence (CCC-SLP) and is a registered member of the New Zealand Speech-language Therapists' Association (NZSTA). She is currently chair of the Assistive Technology Alliance of New Zealand board (ATANZ) and has served on the NZSTA board.
Danielle Sisam, Speech-Language Therapist
In 2020, Danielle joined Inclusive Communication. Danielle originally comes from Auckland and moved to Wellington in 2017, where she has lived in Johnsonville, Khandallah and Maungaraki. She has a strong family connection with Ōhope in the Bay of Plenty, and spends a lot of time there.
Danielle has developed a passion for working within families, keeping their needs and context front of mind. She strives to create a balance between the lifestyle and individual situation of the family she's working with, and evidence-based practice. She is in the process of transitioning from in-person work in Wellington to being one of our remote clinicians doing telepractice.
Sarah Woodfield, Speech-Language Therapist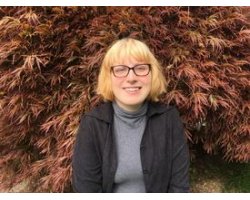 Sarah joined the team in January 2022 after doing her final placement with us during her Masters of Speech and Language Pathology.
She was born in Japan and grew up there and in Dunedin, New Zealand. She did her Bachelors' degree in Linguistics and German at the University of Otago, including spending an exchange year studying in Germany and Canada. She did her Masters of Speech and Language Pathology at the University of Canterbury.
Sarah's practice is based upon observing how her clients communicate and facilitating genuine expression for each client, working collaboratively with other professionals, whānau, and, most importantly, the client to create the best outcome for them. Throughout this process a priority for her is to show those she is serving that their ideas matter.
Sarah particularly enjoys working with children and young adults and has a special interest in literacy and neurodiversity.![]()
Bernice Lopez
Bernice has over 10 years of experience working overseas and is moving to New Zealand to be closer to family in early 2022. Her area of expertise is autism and early childhood language. Before moving to Aotearoa, she used to run a private clinic with her sister who is an occupational therapist.
Rachel Beaumont - Communication assistant & mentor
Rachel has connections in the Hawkes Bay and Manawatū but has been in the Wellington region for over 30yrs, raising a family here and building a strong foundation though experience at Playcentre, Hutt Valley Riding for the Disabled and working in the disability sector as a support worker and teacher aide.
For 5 years, she has been Shannon's primary communication assistant for a local literacy and communication programme for adults with disabilities. She has a specific interest in communication technology and figuring out how to fit the right tech or tool to the right person and place.
Rachel has over a decade of experience supporting people to find and participate in hobbies or interests by breaking skills and activities down in a way that fits the individual and supporting people to explore all the possibilities available to them. She believes deeply in the importance of respecting each person as an individual and respecting personal choices and achievements. She has developed a passion for working alongside individuals and families to support keeping them connected to each other, always remembering and valuing differences.
At Inclusive Communication, she does mentoring work and also provides the option of more frequent and/or longer sessions (under the support and supervision of a registered SLT) at a more affordable rate. This is particularly useful for those who are at the stage of practicing communication skills in community setting that may require a 2-3 hour block of time. She also does 30-60 minute sessions to practice communication skills including conversation, assistive technology, and social pragmatics.
Shannon's philosophy for Inclusive Communication
It is our job is to work in partnership with clients and their families as well as with the team of professionals supporting them.
My training emphasised family-centred therapy and I continue to strive to balance a family's goals with evidence-based practice. I value research and data, however we do not take data during every moment of therapy. I find this interferes with the quality of the interaction and instruction. Instead I believe in sampling skills on a regular basis to determine if progress is being made and using videotaping when possible for this.
In terms of autism, our work is strongly influenced by the SCERTS model and SEE-KS. We take a developmental and social-pragmatic approach, which means keeping the process of language and communication development in mind and working on skills within meaningful social contexts.
A child's emotional state and internal thoughts play an important role during learning. We incorporate aspects of behavioural principals in our work, such as shaping and refining skills over time, however our approach differs in many fundamental ways from traditional ABA techniques.
For clients with motor speech challenges, including cerebral palsy and dyspraxia, we apply what we know about motor planning and motor learning to ensure that a child has many opportunities to practice and solidify a motor skill. We balance motor challenges and language challenges so that a child isn't overwhelmed by being challenged to do new motor skills and new language skills at the same time.
We value multimodal communication and so you will see us acknowledging and valuing a wide range of communication forms including facial expressions, gestures, and writing as well as speech. And of course practice... it takes lots and lots of practice to learn a new motor skill.
When a child has an intellectual disability, it is important to presume competence and potential. We both assume that children often understand more than they appear to while remembering sometimes we all have moments in which we don't understand as well as people think we do.
We encourage and value multimodal communication. One way of expressing ourselves rarely works in all situations. We all need to use our hands, faces, voices, and technology at different moments in our days.
We also strive to make language more visual, be a responsive and tuned-in communication partners, and to support literacy - even if just at the emergent level.
We value communication first and foremost. The overarching goal for all of our clients is to become the best communicator possible. To do this, we need to support social engagement and language learning. Speech is awesome, but we have learned over the years that speech is built upon a foundation of strong social and language skills. We never want to compromise a child's language, literacy, and communication development because of difficulties with speech.